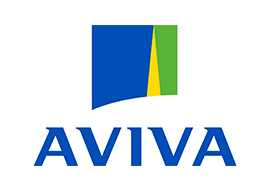 `
Welcome to Aviva.
We offer a suite of protection solutions with the flexibility, benefits and options to cover a broad range of client needs: Life Insurance+, Critical Illness+ , Income Protection+ , Living Costs Protection and Whole of Life Insurance+.
Clients who take out one or more of these products will also benefit from access to 'Aviva Digicare+' – a range of added-value, non-contractual benefits that can help them detect, prevent and manage common health and wellbeing concerns. Please remember that as these benefits are non-contractual, they can be withdrawn at any time. In addition, advisers are able to offer their clients the option of adding Global Treatment or Fracture cover to any of these products for an extra cost. Extra care cover can also be added to further enhance critical illness cover.
Our online platform, Aviva Life Protection Solutions (ALPS), provides a seamless quote and application journey for both adviser and client, giving you the ability to place policies in trust immediately, online and completely signature-free. With online business tracking and a high straight through process rate, we continue to look for ways to improve based on user feedback.
Full details can be found on our adviser website or by contacting your usual Aviva account manager.
Pre-sales underwriting helpline: tel. 0800 533 5192
Agency & commission (help with business account set-up, changes to existing account details and commission queries): tel. 0800 015 0967 / [email protected]
Contact Us
Got a question? Don't hesitate to give us a call or start a live chat.
Telephone: 01276 601 041
Email: [email protected]
Lines are open between 8:30 and 5:30 Monday to Friday.