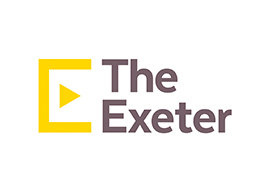 `
As a mutual, we couldn't be more friendly. We're committed to working with you to help you grow your business and deliver the best possible outcomes for your clients.
Award-winning products
What's the difference between a generalist and a specialist? In our minds, it comes down to one thing – a better understanding of the customer. That's why we design products for specific audiences.
Income protection
Income One Plus – for office-based professionals
Pure Protection Plus – for manual workers and skilled trades
Life cover
Real Life – cover for those with serious or multiple health conditions
Managed Life – for those with type 2 diabetes or a high BMI
Added support through HealthWise
Our HealthWise* app is free for members and their immediate families and offers quick and convenient access to expert medical advice and treatments when needed, including:
Remote GP appointments
Expert second medical opinions
Physiotherapy
Mental health support
Nutritional advice
Lifestyle coaching
*HealthWise is provided by Square Health
Here to support you
Our adviser knowledge centre gives you access to valuable resources and tools, including:
Our "income first" toolkit, giving you all the tools and resources you need to discuss income protection, including an income risk calculator, client approach wording, reasons why editor, objection handling tips, client and adviser guides, and more
CPD content including research reports and videos on a range of topics
Engaging insights to develop your understanding of our proposition and how it can help support your clients
The ability to book webinars or an online product briefing
Transfer of agency process
If you are already registered with us and wish to transfer your agency to Dynamo, please instruct Dynamo and they can contact us to make the necessary change.
Adviser support: [email protected] / tel. 0300 123 3203
Underwriting: [email protected] / tel.0300 123 3203
Contact Us
Got a question? Don't hesitate to give us a call or start a live chat.
Telephone: 01276 601 041
Email: [email protected]
Lines are open between 8:30 and 5:30 Monday to Friday.