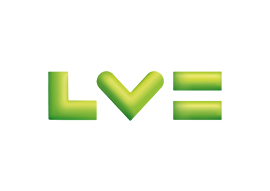 `
LV= have a strong heritage of protecting not only lives, but livelihoods. Established in 1843, we're a modern mutual with an ambition to broaden access to the protection market and be more inclusive for those customers who need protection the most.
Income is the foundation for living with financial confidence and resilience. Nobody knows or does 'protecting income' better. We offer an extensive range of Income Protection solutions, including Personal Sick Pay designed to offer affordable protection for those in occupations that can be more difficult to insure, and unique benefits that address specific consumer segment needs and reflect modern day living.
In 2020, we extended our Critical Illness Cover and revamped our Family Income Benefit. These offer more cover and support for new, growing and established families – with child-specific critical illness cover, support for expectant mothers – and provision of an income after a parent or partner passes away.
LV= go beyond the financial, with emotional and practical support from day one, including LV= Doctor Services and LV= Member Benefits. We're here for advisers, clients and members every day, and in the moments that matter most.
All form part of our Flexible Protection Plan – our 'menu' proposition; enabling advisers to easily design an all-round quality financial protection solution tailored to the unique needs of their client and family and their life journey.
Underwriting/commission contact: tel. 0800 028 6333 (9am – 6pm Monday to Friday)
Transfer of agency: tel. 0800 032 8633 (9am – 6pm Monday to Friday).
Contact Us
Got a question? Don't hesitate to give us a call or start a live chat.
Telephone: 01276 601 041
Email: [email protected]
Lines are open between 8:30 and 5:30 Monday to Friday.