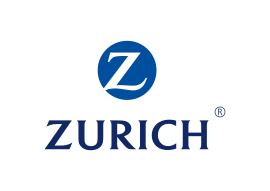 `
Flexible products
Zurich's protection products offer cover that can be easily adapted to your clients' needs. The products have been designed to be flexible so you can easily make changes on behalf of your clients as their circumstances change. You can increase or decrease the sum assured, switch between the Core and Select levels of cover and add optional benefits such as Multi-Fracture cover or Children's Critical Illness benefit which may result in change in premiums.
Claims
In the first half of 2020, Zurich paid 99% of their life claims, 100% of income protection claims and 86% of critical illness claims. Your clients will be assigned a dedicated claims handler who will know their case and guide them through every step of the claims journey. If your client has claimed on their Income Protection policy, Zurich offer rehabilitation services provided by a team of professional nurses, mental health specialists and physios to help your client to recovery.
Zurich Support Services
All protection customers and their families have access to an independent and confidential support service 24/7 during the term of their policy. They can ask for guidance and help on anything from talking about their mental health to personal finance management. Each customer can benefit from up to five professional counselling sessions.
Awards
Since Zurich launched the Life Protection Platform in 2018, they have won awards for their platform and product, including a Gold Standard for Protection at the Incisive Media Gold Standard Awards in 2019 and Best Online Service Team at the Cover Customer Care Awards in 2020.
Zurich's commitment
Zurich are always looking for opportunities to raise awareness of climate change. They have partnered with Tree-Nation to help tackle deforestation by planting a tree for each customer who purchases a policy on the Life Protection Platform. This initiative has been adopted in numerous areas of the UK business and as of October 2020, Zurich have planted more than 61,000 trees.
Protection help point number (servicing, new business, underwriting, e-support, pre-app support): tel. 0370 850 4419
Pre-application underwriting direct number: tel. 0370 850 4419 / [email protected]
Agency & remuneration team (new agencies): tel. 0800 151 3333
Transfer of agency: contact Dynamo for Intermediaries on 01276 601 041
Contact Us
Got a question? Don't hesitate to give us a call or start a live chat.
Telephone: 01276 601 041
Email: [email protected]
Lines are open between 8:30 and 5:30 Monday to Friday.