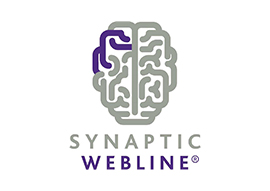 `
With 20+ years' experience connecting advisers and agents with the full breadth of UK insurers, Synaptic provides reliable protection comparison and application services that make finding the best cover remarkably simple, so you can efficiently provide the personalized service your clients demand.
With online quoting and application tools connecting you directly to insurers 24/7, you can access the latest quote information for a full range of products for life, critical illness, income protection and retirement precisely when you need it. Synaptic's protection products not only allow you to compare multiple insurers, but also multiple benefits without having to re-enter data, so you can quickly provide a comprehensive range of options to suit your clients.
Trusted with processing millions of transactions, you can count on Synaptic to provide the tools and support you need to earn your customers' trust and make sales.
Whole of market
Fast and reliable
Simple to use
Outstanding customer service and support
To transfer your agency, please email [email protected] stating your existing Webline number and request to join DynamoProtect.
Tech support: [email protected] / tel. 0808 164 5463, option 1
Contact Us
Got a question? Don't hesitate to give us a call or start a live chat.
Telephone: 01276 601 041
Email: [email protected]
Lines are open between 8:30 and 5:30 Monday to Friday.