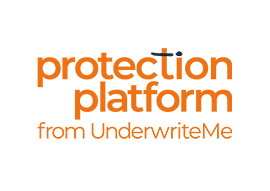 `
Are you calling multiple insurers asking the same set of questions to understand each insurer's underwriting philosophy around specific medical disclosures? Are you trying to obtain a quick quote only to find the final premium has increased once the application form has been submitted and underwritten?
Stop spending hours on the phone to underwriters from numerous insurers in order to understand where best to place an application, and start selling more cover. The Protection Platform™ from UnderwriteMe allows you to compare multiple protection premiums for Life, CI, FIB and IP – not only at quick quote stage but also offering instant, fully underwritten decisions via live feeds from all our insurer partners.
Complete ONE application form, on ONE system which produces fully underwritten premiums from multiple insurers giving you buy now prices.
Sales: [email protected]
Support desk: https://www.underwriteme.co.uk/contact-us/
Contact Us
Got a question? Don't hesitate to give us a call or start a live chat.
Telephone: 01276 601 041
Email: [email protected]
Lines are open between 8:30 and 5:30 Monday to Friday.