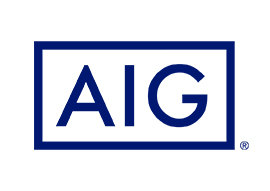 `
Everything we do at AIG is designed to help make protection easy and as accessible as possible. Our personal protection products are designed to reduce the financial impact caused by death, illness or injury. We work with people experiencing some of the toughest times they'll ever go through, so all of our products include value-added services as standard – extra support for no extra cost.
Smart Health connects your clients to the tools that help them manage their health and wellbeing. They'll get unlimited access to this service at no additional cost – 24 hours a day, 365 days a year. As well as 24/7 access to GPs and expert medical advice, Smart Health includes other health and wellbeing services, such as Best Doctors®, fitness plans, nutrition advice and mental health support. All they need is their policy number to get started.
We're also here for your CPD needs. Built with you in mind, AIG Life Support is a simple online learning system with a range of CPD content, including podcasts and webinars. The learning modules bring you insights and advice to help you stay ahead of your profession and are available on desktop, tablet and mobile – learn where and when it suits you. Log in for a simple way to access, manage and track your CPD. For every module you complete, we'll provide you with a certificate as evidence. Tick off your 15 hours' learning with modules such as Introduction to Trusts, Objection Handling and Relevant Life. Access the academy here.
Contact us:
Protection consultants: tel. 0345 600 6829 /

[email protected]

Pre-sales underwriting: tel. 0345 600 6812
Customer services team: tel. 0345 600 6820 / [email protected]
Contact Us
Got a question? Don't hesitate to give us a call or start a live chat.
Telephone: 01276 601 041
Email: [email protected]
Lines are open between 8:30 and 5:30 Monday to Friday.