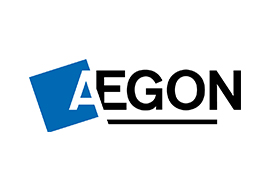 `
Aegon is an award-winning protection provider offering simple, flexible solutions that can change as your clients' needs change. Its Personal Protection menu offers a comprehensive range of options to help protect your clients, their homes and their families.
As well as a range of lump-sum benefits, there's also a family income benefit range, providing a regular income. This can be a cost-effective option when working to a client's budget.
Aegon's income protection has a choice of benefit payment periods – either two years or to the benefit end date. This includes an income promise to protect your clients against a drop in income after their policy's started and a lump sum death payment if they die while receiving claim benefits.
All protection customers have access to Policy Plus – Aegon's range of support services. This includes a 24/7 health and wellbeing service, a second medical opinion service and a funeral payment pledge. As advisers, you also have access to its 24/7 health and wellbeing service.
If you already have an Aegon agency, you can transfer this to the Dynamo agency by calling 03456 00 14 02, option 1 then option 5, or emailing [email protected]
Contacting Aegon:
Call 03456 00 14 02, option 1, then:
Call 03457 83 54 73 for Aegon's pre-submission underwriting helpline, or email [email protected]
Please note: as it's not a secure method of communication, please do not email any personal, financial or banking information.
Additional contacts:
Mike Williams, Protection Development Manager – tel. 07740 897431 / [email protected]
David Hill, Protection Account Manager – tel. 0131 338 5926 / [email protected]
Contact Us
Got a question? Don't hesitate to give us a call or start a live chat.
Telephone: 01276 601 041
Email: [email protected]
Lines are open between 8:30 and 5:30 Monday to Friday.