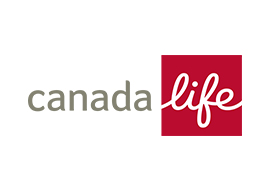 `
At Canada Life, we have over 45 years' experience in the protection industry and support over 2.8 million people and their families in the UK. We specialise in individual Life Insurance and Life Insurance plus Critical Illness cover.
We don't just help to provide financial security in a time of need. We also help provide the care, support and reassurance you and your loved ones need to face the future.
Key Features
Over 75% of customers immediately accepted on application in as little as 20 minutes
A unique approach to nicotine replacement users, including e-cigarettes
No automatic GPR underwriting philosophy, putting you and your customer in control
99.8% of life claims paid in 2019
All customers can download The Canada Life App providing 1000+ rewards and discounts, plus wellbeing support. Get your free trial here.
Bereavement Counselling – 24/7 support and up to four face-to-face or structured phone sessions
Probate Helpline – provides access to probate experts covering family disputes, validity of wills, power of attorney and obtaining probate
Personal Nurse Adviser1 – long term practical and emotional support over the phone
Second Medical Opinion1 – if the Personal Nurse Adviser thinks there may be alternative treatments available, they can help your client get a second medical opinion
PersonalCare – 24/7 counselling on any matter, telephone financial and legal advice
1Available to customers making a critical illness or a terminal illness claim.
Our Life plus Critical Illness plan:
Flexible cover level – up to £750,000
52 critical illnesses insured for your full amount of cover
44 additional illnesses insured for a lower amount of cover
Children automatically covered from 30 days up to the age of 18 or 22 if in full-time education
Children also covered for six child-specific illnesses from birth
Need more help?
Agency enquiries: [email protected] / tel. 0345 305 7407
Sales support: [email protected]
Underwriting: [email protected] / tel. 0345 305 7407
Contact Us
Got a question? Don't hesitate to give us a call or start a live chat.
Telephone: 01276 601 041
Email: [email protected]
Lines are open between 8:30 and 5:30 Monday to Friday.