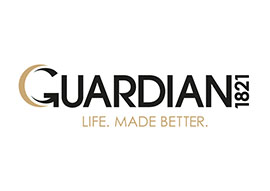 `
At Guardian, we're not your typical protection provider. We do a number of things differently.
Dual life approach: Our approach gives both partners individual cover, so if one partner claims, the other is still protected. And because they apply together, we give them a multi-life discount.
Cover upgrade promise: With our unique cover upgrade promise when we can give critical illness definition improvements for free, we'll check a claim against the definitions bought and our current definitions. We'll pay out under whichever is better.
Crystal clear definitions: Our crystal-clear policy wording makes it easy for policyholders to understand what they're covered for. For the most claimed for critical illness conditions, confirmation from a UK consultant is all we need.
Optional children's CI: Rather than including Children's Critical Illness Protection as standard, it's an optional extra that can be added to the parent's life, stand-alone critical illness or combined life and critical illness policy.
Market-leading terminal illness cover: We guarantee to pay out if a policyholder is diagnosed with incurable stage 4 cancer, motor neurone disease, Creutzfeldt-Jakob disease or Parkinson-plus syndromes even if they're expected to survive more than 12 months.
Underwriting presales
Qi is our tool that gives you a quick indication of the terms, medical evidence requirements and exclusions for a client with an existing condition. Once you're registered to do business with us, you'll be able to access Qi on your personal dashboard.
General enquiries: (including commissions queries) tel. 0808 133 1821 / [email protected]
Transfer of agency: email [email protected] with the date you're joining Dynamo for Intermediaries and we'll make this change for you.
Contact Us
Got a question? Don't hesitate to give us a call or start a live chat.
Telephone: 01276 601 041
Email: [email protected]
Lines are open between 8:30 and 5:30 Monday to Friday.