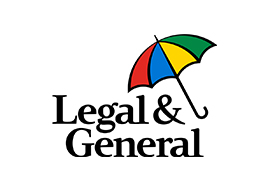 `
Established back in 1836 and today the No.1 Protection Provider in the UK (ABI Q2 2020), L&G has paid over £2.9 billion in Personal Protection claims in the last 5 years. 'Intermediary Designed' is its commitment to you and your business. By continuing to invest and build on its intermediary heritage, as well as looking at new ways to improve its service, L&G is focusing on one positive goal – working together to grow the protection market.
Designed to help protect your clients, their families and their businesses, L&G's range of products help protect the things that matter most.
Keep learning
L&G offer regular live and recorded webinars throughout the year on a host of subjects. Just click on the 'Learning and Development' tab within the Adviser Centre.
OLPC
Tutorials are available to help get you started using L&G's online system (OLPC) which delivers market-leading Point of Sale decisions. NEW – live chat functionality. Chat online with the new and existing business support teams for queries regarding protection policies.
To register
L&G will welcome brokers with existing agencies and you should be able to keep your current agency number. If you are applying for the first time, you will need to complete an Origo application. Feel free to call the team at Dynamo for further information.
Contact L&G by phone:
Intermediary Sales Team: 0345 273 0010
Service Teams (new & existing business): 0345 270 7010
Pre-Sales Underwriting: 0370 333 3699
Commissions / Agency: 0370 900 5010
Contact Us
Got a question? Don't hesitate to give us a call or start a live chat.
Telephone: 01276 601 041
Email: [email protected]
Lines are open between 8:30 and 5:30 Monday to Friday.